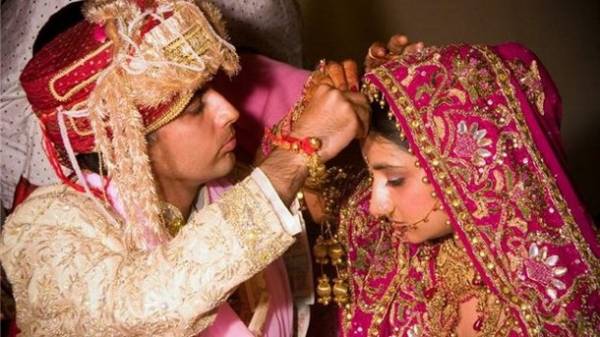 In the Indian state of Madhya Pradesh Minister for social justice and rural development Gopal Bhargava has presented a 700 brides wooden bat. On Sunday, April 30, reports DailyMail.
According to the politician, women can use them as weapons, if the men will start to behave inappropriately after drinking alcohol. A unique gift was presented to the brides who got married during the mass wedding ceremony, organized by the local authorities.
On each of the bit contains an inscription "whipping drunks" and "Police". Bhargava advised the women to begin to engage in dialogue with their drunken husbands, but if they refuse to listen, to float a wedding gift. He stressed that he had no intention to incite anyone to violence.
According to the Minister, through his act, he wanted to draw attention to the plight of rural women who face domestic violence from their alcoholic husbands.
It is supposed to give the bride and groom 10 thousand such bits.
Alcoholism and related offences, in the last few years turned into one of the most serious problems of India. Local authorities are trying to fight the disease, but to succeed them in it still does not work.
From April 2016 in one of the poorest Indian States of Bihar there is a total ban on the sale and consumption of alcohol. The relevant law was signed, the chief Minister of the state Nitish Kumar. Shortly before this a full or partial ban on the consumption and sale of alcohol introduced in the States of Gujarat and Kerala, which is considered one of the most successful Indian regions.
Comments
comments