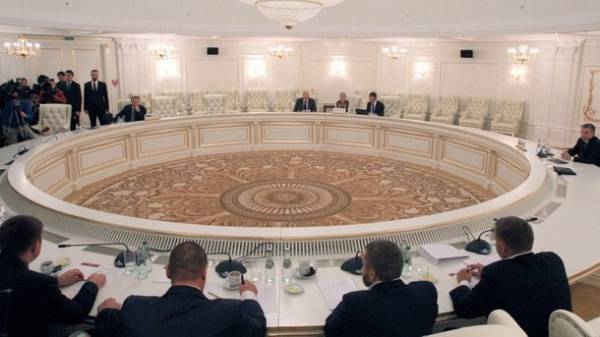 Today, February 15 in Minsk in the second half of the day will be a meeting of the Trilateral contact group on settling the situation in Eastern Ukraine. The main topics of negotiations will be security and release of prisoners, the sides will discuss the dilution of forces and armaments, reports channel "112 Ukraine".
At the end of the year there was talk about the demilitarization of debaltseve and settlements Komsomolsk, Red and Sahanka, it is possible that today will be positive news from these regions.
Also today, the Ukrainian side will once again raise the question of the admission of the humanitarian mission and of the OSCE mission on the uncontrolled territory, as in the recent cases, when fighters didn't pass them.
The Ukrainian delegation will arrive in Minsk in the first half of the day, it will be headed by Leonid Kuchma. It is also expected the arrival of all four sub-groups of the Trilateral contact group.
As reported, the last meeting of the TAG and its working groups took place on 1 February because of the fighting in Avdeevka and the threat of a humanitarian catastrophe in the city, then the group prepared a statement calling for the ceasefire and withdrawal of weapons by February 5.
Comments
comments