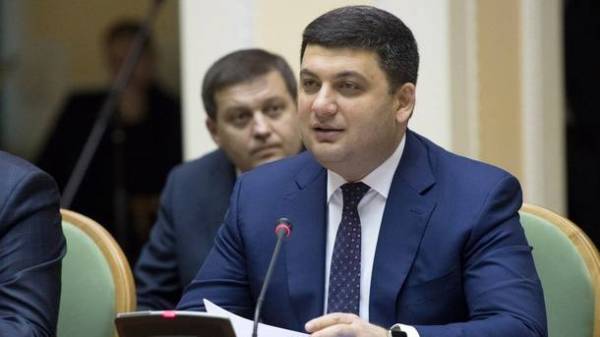 Economic growth in Ukraine allowed the Cabinet to increase social standards. This was stated by Prime Minister of Ukraine Volodymyr Groysman during a report on the activities of the government.
"Economic growth has given us the opportunity to fulfil the social contract to the citizens. We have increased the minimum wage by 16%. 6.7 million Ukrainian households received personal protection from the market prices of gas. We have additionally protected the households that use solid fuel increasing their payments by almost 2 thousand UAH. 335 thousand needy families were receiving state social assistance" – listed Groisman.
The Prime Minister also stressed that it was possible to raise the minimum wage in Ukraine up to 3200 UAH. "Only in January of 3.5 million Ukrainian citizens have already received the increase in his salary. We have real growth in the number of operating enterprises and entrepreneurs", – said Groisman.
In addition, according to the Prime Minister, the Cabinet is working on reducing the prices of medicines.
"From 1 April for some categories of patients, including cardiovascular diseases, we will provide free medicines. It will be an investment in the health of Ukrainians and reduce the death rate and disability," – said Groisman.
We will remind as earlier reported, Prime Minister, the Ukrainian economy started to get up from his knees. "From the second half of 2016 we have managed to ensure economic growth, which was 2.2% compared to last year. But most importantly – in the fourth quarter of growth in the economy was 4.7% of GDP. This means that the Ukrainian economy started to get up from his knees," – said Groisman.
Comments
comments