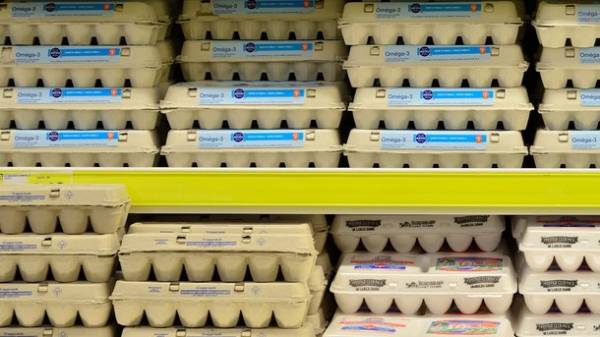 Egg prices in Ukraine continue to fall – as of 10 February, the average cost of destk eggs made up 15.29 UAH, which is inferior to the prices of the end of January (of 18.64 UAH) on 18%. Reported by the Ukrainian agrarian Confederation (UAC).
"For about a month, continues egg peak pricing in the domestic consumer markets – a sharp downturn in the industry began in the first half of January. Since the beginning of the year eggs fell by more than 27%," – noted analysts of the Confederation.
The record for a price decline in the first ten days of February it became Kharkiv region – during this period, the eggs in the region fell by 28.9%.
We will remind, the Ministry of economic development of Ukraine intends to recognize successful experiment in the abolition of state regulation of prices in Ukraine. As reported, the draft decision on the abolition of state regulation will be soon published on the official website of the Ministry for discussion.
Comments
comments