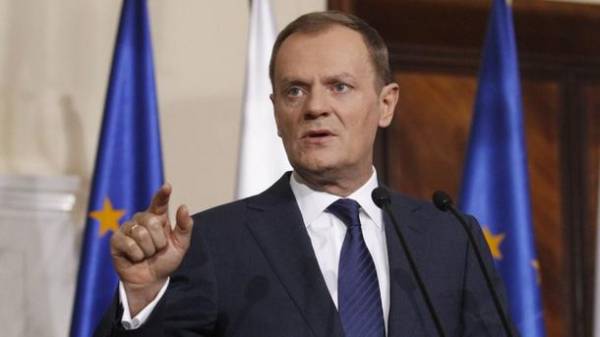 Donald Tusk after his re-election as President of the European Council at the EU summit on 9 March, addressed to the authorities of Poland, opposed his candidacy. AFP reported, transfers "Ukrainian truth".
"Be careful what bridges you burn, because when they burn, you will never be able to go through them," said Tusk.
He thanked the EU leaders for the support and promised that he would "do everything possible to make the EU better".
We will remind, EU leaders re-appointed Donald Tusk President of the European Council, overcoming the resistance of Poland.
Because of this, Poland could block the final Declaration of the EU summit.
Earlier it was reported that Prime Minister of Poland Beata Szydlo has appealed to EU leaders a letter in which he asked not to support Tusk in re-election.
On March 4, the Polish government has officially nominated by Polish MEP Jacek Saryusz-Wolski for the post of President of the European Council is Donald Tusk.
Comments
comments