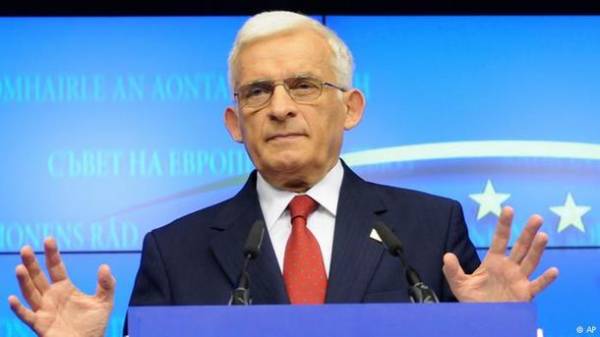 The European Union can accept the New European plan for Ukraine, which has already dubbed a new "Marshall Plan". This requires the support of the major European institutions.
About this site "Today," said the former President of the European Parliament Jerzy Buzek at the IV Congress of Initiatives in Eastern Europe in Lublin.
"This project is quite valuable. I think he has every chance for successful implementation. Well if it was supported by the institutions of the European Union such as the European investment Bank. Of course, with the support of the European Commission, the European Parliament", commented Jerzy Buzek.
Lithuanian "Marshall Plan" for Ukraine, or as the authors call it "the New European plan for Ukraine", is designed not only to help Ukraine to overcome the acute economic crisis, but also to get rid of Russian influence.
As previously reported, the foreign Affairs Committee of the European Parliament has prepared a preliminary draft resolution, which stipulates the recommendation to provide the European Commission and the European investment Bank mandate for the implementation of the "Marshall Plan" for Ukraine.
Comments
comments