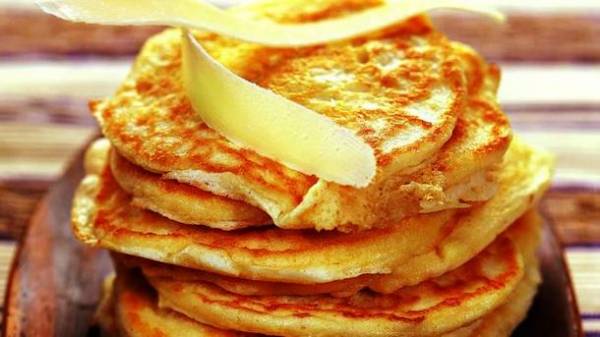 On this day it was customary to break from street festivals and devote time to his family and sons-in-law it's time to "appease" mother-in-law, inviting her to his pancakes. And son-in-law had to appear in person, arriving for her holiday and dressed in a decorated sleigh, and after dinner to take home. We offer a choice of several delicious and nutritious dishes with real king of dairy products – cheese that will please even the most finicky mother-in-law.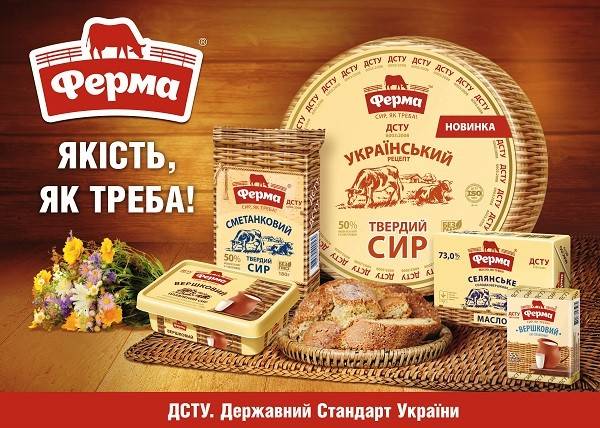 PANCAKES CALLED "CHEESE" FUR COAT
For the filling:
Chicken liver -500 g
Onion -1 PC.
Milk – 100 g
Salt, black ground pepper – to taste
For pancakes:
Milk – 900 ml
Flour – 12-15 tbsp.
Salt – 1.5 tsp.
Eggs – 2 PCs.
Vegetable oil – 2 tbsp
For the cheese "coat":
Cheese TM "the Farm" – 200 g
Eggs – 2 PCs.
Mayonnaise – 2 tbsp
Milk – 50 ml
Preparation:
Prepare the filling. Chicken liver fry in vegetable oil until tender. Finely chop the onion and fry in vegetable oil. Scroll down the liver together with onion through a meat grinder. Add salt to taste, ground pepper, milk. Fry pancakes, each spread liver pate, wrap loaf and place in a deep baking pan. Blend milk, eggs, mayonnaise and grated on a coarse grater cheese. Cover the cheese filling pancakes. Put in a preheated 180 C oven on the bottom shelf and bake for 20-30 minutes.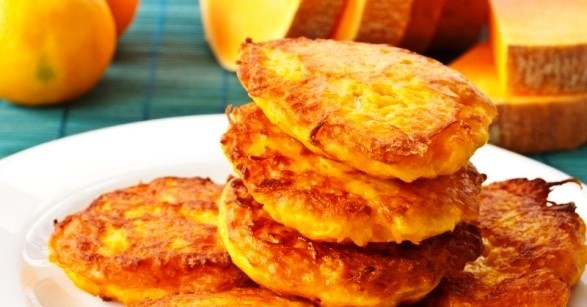 SNACK PIE WITH MUSHROOMS AND CHEESE
Ingredients:
Puff pastry – 250 g
Mushrooms – 600 g
Onion – 1 PC.
Eggs – 3 PCs.
Cheese TM "the Farm" – 300 g
Green onion bunch,
Mayonnaise to taste.
Preparation:
Puff pastry roll 3 cake the size of your baking sheet. Trim the edges so that the cakes turned out smooth and uniform. Petrusite the baking sheet with flour, put in it the dough and bake in a queue until ready.
Prepare the stuffing: fry the chopped mushrooms, add chopped onion and butter. Add salt, pepper and fry until Golden brown.
Boil eggs, RUB on a small grater and cheese – large. Green onions chop.
Now collect the cake. The first cake grease with mayonnaise, top, put the eggs and a third of the chopped onions. The second layer of the cake grease with mayonnaise and put the smeared side down on top of the filling. Put the fried mushrooms and sprinkle with a third of the green onions. The third cake brush both sides with mayonnaise and put him cheese and green onions.
Cooked cake, wrap in plastic wrap and put in refrigerator for 10-12 hours. Before serving, cut into squares.
CHEESE FRITTERS
Ingredients:
Kefir fat (3,2-4%) – 1 tbsp.
Eggs – 1 PC.
Granulated sugar -1 tsp.
Salt – to taste
Wheat flour -1 tbsp.
Olive oil – 2 tbsp
Grated cheese -100 g
Parsley,
Vegetable oil – for frying
Preparation:In kefir add olive oil. Beat the egg, add salt, sugar, ground a good whipping. Add grated cheese, chopped parsley. Mix well. Add as much flour to the dough is the consistency of thick cream. Fry the pancakes on both sides and serve with sour cream.
POTATO GRATIN WITH CHEESE
Potatoes – 0.5 kg
Egg – 1 PC.
Cream – 150 ml
Garlic – 2 cloves
Onion – 1 PC.
Cheese TM "the Farm" – 100 g
Mozzarella cheese – 200 g
Mushrooms — 200 g
Salt, rosemary, chili pepper, oil to taste.

Preparation:
Chop the chilli and garlic, throw in a previously heated pan. Mix. After 2 minutes, add chopped onion, rosemary. Chop the mushrooms and fry in a skillet until tender. Salt. Boil the potatoes in their skins, peel. Slice it in circles. Grate hard cheese. Whisk the eggs in a blender, mix with cream and cheese. Leave some cheese for top of casserole. In a baking dish and put the mushrooms. Slice mozzarella and place on top. The last place a layer of potatoes, then the entire casserole pour over the egg mixture. Sprinkle with cheese. In the oven cook for 30 minutes at 180 degrees.
More recipes at the link: http://www.segodnya.ua/life/lsociety/otmechaem-razgul-maslenicy-shokoladnymi-oladushkami-i-blinnym-pirogom-871338.html
Comments
comments