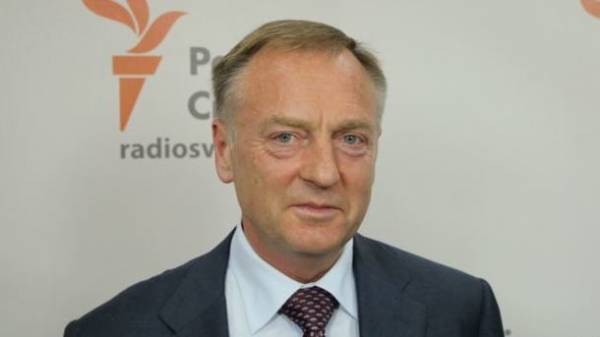 The Kyiv court of appeals upheld the complaint of the lawyer eks-the Minister of justice of Ukraine Oleksandr Lavrynovych and cancelled the decision of Kiev Pechersk district court about election to it measures of restraint in form of arrest for 2 months.
The corresponding decision was made at the meeting on Wednesday. By the same decision the Appeal court decided to release Mr. Lavrynovych from-under guards in a court hall.
SEE ALSO
Performed their responsibilities: Lavrynovych denied accusations by the GPU
As reported, September 15 Pechersk district court chose the former Minister a measure of restraint in form of detention until 2 November.
Recall, September 13 former Minister of justice Oleksandr Lavrynovych was given a copy of the petition of the public Prosecutor about his arrest.
September 6, Prosecutor General Yury Lutsenko declared that ex-the President Victor Yanukovych and ex-Minister of justice Oleksandr Lavrynovych informed about the suspicion the seizure of state power in Ukraine through constitutional coup in 2010. 7 Sep ex-Minister handed suspicion.
In turn he Lavrynovych said that the amendments to the Constitution was not a violation, and the execution of functional responsibilities.
Comments
comments