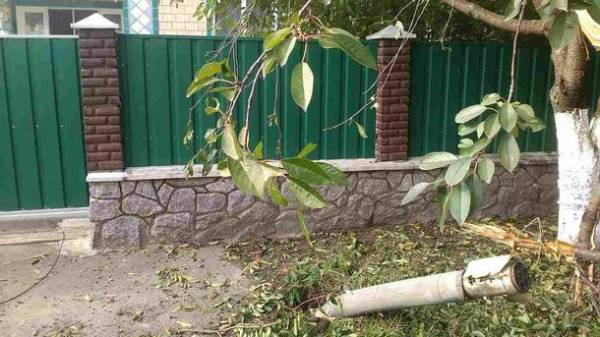 Responsibility for a fire in warehouses of ammunition in Kalinovka, Vinnitsa region carries all the vertical leadership of the defence of the country, from the chief of the General staff of the Armed forces of Ukraine, said Secretary of national security Council and defense Oleksandr Turchynov. About it reports "Interfax-Ukraine"
"The country has suffered the biggest blow since the beginning of the war was a blow to our defense, our defense… It is the responsibility, from the chief of staff on all vertical those responsible for the defense of our country," Turchynov told reporters on Thursday in Kyiv.
"We have demonstrated that they are unable to protect our strategic arsenals. And therefore the question of the quality of protection of our country. And until we will meet the highest officials who do not perform efficiently its functions, we can count our losses and our losses," – said the NSDC Secretary.
Turchinov said that after the fire at the warehouses near Svatovo were made the appropriate conclusions, and the NSDC, the Cabinet of Ministers of Ukraine and the Ministry of defence took the appropriate decisions. "Unfortunately, most of them were not implemented. And we have such consequences. And failure to comply with these orders you need to respond and post, and in the legal field", – he said.
"We need to take responsibility and the courage to take responsibility for what you are unable to do" – summed Turchinov.
We will remind, in the evening of 26 September at the warehouse of artillery arms near the town of Kalynivka in Vinnytsia region there was an emergency. 20 kilometers from Vinnitsa explosions occur in warehouses with ammunition and weapons. As reported in gschs, the city has evacuated 30 thousand people.
We also learned from an employee of the Main Directorate of development and support of the material support of the armed forces Sergey Misiura about the arrest of saboteurs. Later the military Prosecutor's office denied this information.
In turn, the Cabinet decided to allocate for liquidation of consequences of explosions near Vinnitsa UAH 100 million.
As you know, the Arsenal was kept 188 thousand tons of ammunition (10 thousand conventional cars) in the area of 60 hectares. Among them rocket launchers "Smerch", "Uragan" and "Grad".
All the details on the explosions in the winery can be read here.
Comments
comments