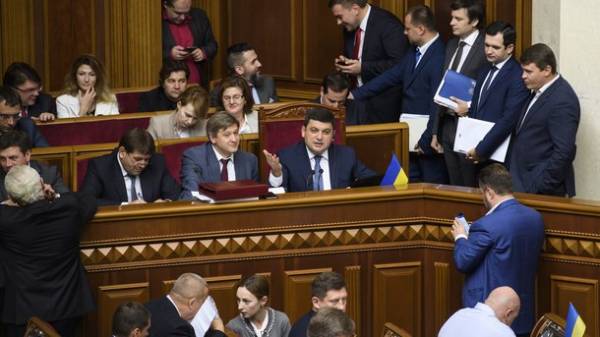 Ukraine needs economic growth, creating high-paying jobs to raise the standard of living of people. This was stated by Prime Minister Vladimir Groisman in the Verkhovna Rada.
"The grant is to support Ukrainian citizens with low incomes. So now our main task – to fight for higher living standards in the country. This is not possible without economic growth", – said Groisman.
He reminded that next year the government expects to increase GDP by 3%. "I'm for that in Ukraine was created high-paying jobs," he said.
Recall, this winter subsidies in Ukraine will get nine of the 15 million families, predict in the Ministry of social policy. Now the national average every other consumer and public services grantee.
In October, the grant will count under the new rules. Reduced standards of consumption, and the income will not taken into account in the previous calendar year, and for the past six months. In addition, the officially unemployed will count the income in the amount of two living wages, and those who hide part of their income, will have to return unlawfully used a discount in the budget.
The website "Today," answered major questions about how to change the subsidy program in Ukraine.
Comments
comments