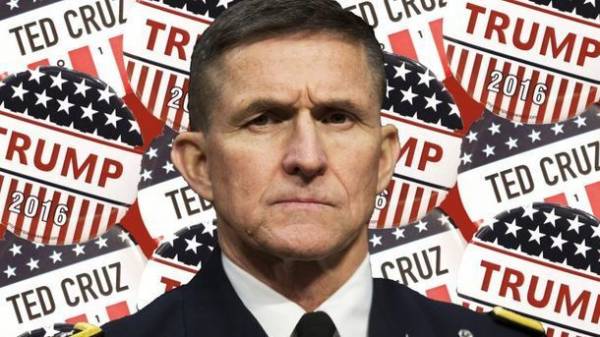 The former Advisor to the U.S. President for national security Michael Flynn collaborated with three Russian companies shortly before he took office, and received from them in excess of $50 thousand, informs on Thursday the newspaper "wall street journal" with reference to the documents of one of the committees of the U.S. Congress.
According to the publication, two of these companies listed Flynn $11 thousand 250 in the fall and in the summer of 2015.
The newspaper did not specify the names of the companies collaborated with the former adviser, but noted that one of them is engaged in the aviation carriage of goods, and also collaborated with the UN to a corruption scandal. Another company is working with cybersecurity issues and tried to expand the business and to cooperate with the U.S. government.
In addition, according to the publication, in December 2015 M. Flynn received a cash award from the Russian media company Russia Today in the amount of $33, 750 for participation in a conference in Moscow.
M. Flynn earlier in the year 2017, and was forced to leave the post of national security adviser after a wave of criticism in the press, which accused him that he was in conversation with the Russian Ambassador discussed the issue of sanctions against Russia.
Comments
comments