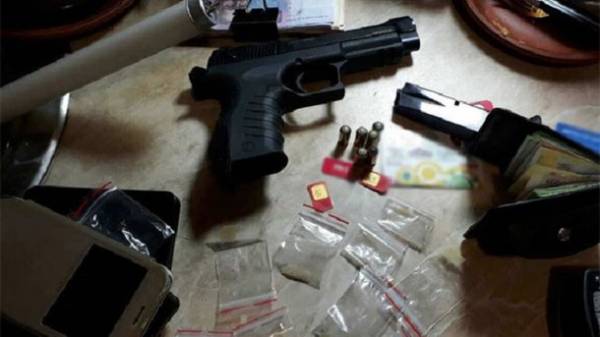 In Kirovograd region police exposed a group of merchants psychotropic substances. During the authorized searches police seized from the suspects more than half a kilo of a substance similar to amphetamine, special containers for its packaging, scales. The value of the seized psychotropic enthusiastic individual at the prices "black market" – more than one million hryvnias, reports sector of communication of the police in Kirovohrad region.
In addition, the attackers seized cash, valuable items, Arsenal of weapons, ammunition and explosive devices. Now under arrest are also and the vehicle used by the drug dealers and this is car six, four of them – the elite.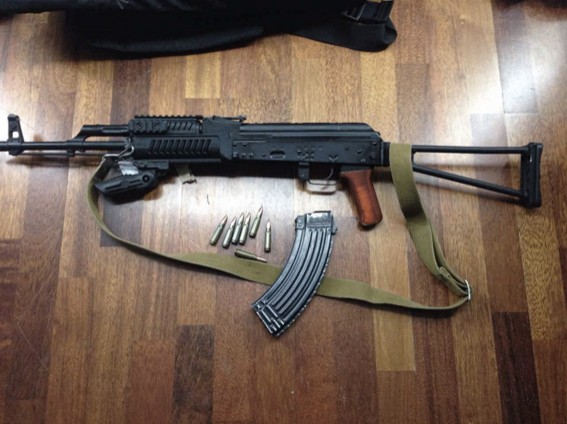 Police seized from the criminals weapons. Photo: npu.gov.ua
"According to preliminary data, the organizers of "drug trafficking" was made by two residents Kropiwnicki 33 and 38 years. They watched over the delivery of psychotropics in the area and for their implementation, according to the Department, In the group operated with a clear division of roles, they adhere to strict conditions of secrecy. New customers who have expressed a desire to buy drugs until a thorough checked. It has also happened that some "consumers" denied the sale due to the fact that they caused suspicion among "sellers". Regular customers could have drugs in debt."
Seized from the suspects things are directed for carrying out of examinations. On the revealed facts criminal proceedings under part 2 St. 307 criminal code of Ukraine (Illegal production, production, acquisition, storage, transportation, sending or sale of narcotic drugs, psychotropic substances or their analogues) and part 1 of article 263 UK of Ukraine (Illegal handling of weapons, ammunition or explosive devices). Malefactors are threatened by punishment in the form of deprivation of liberty for term from six to 10 years with confiscation of property.
Comments
comments