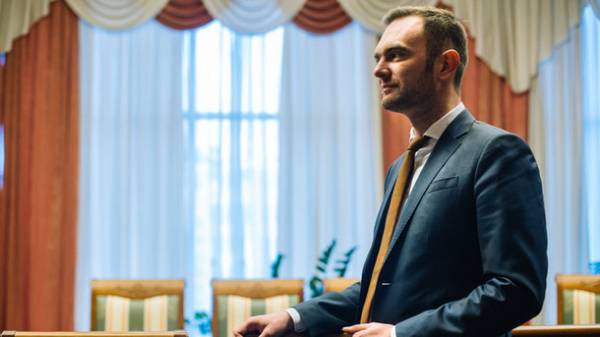 The Ministry of Finance of Ukraine noted a sharp increase in interest of foreign investors in local currency denominated bonds of domestic government loan (government bonds). This was announced by Deputy Minister of Finance Yuriy Butsa
"We recently conducted a road show where a lot of contact with non-residents. We saw a very large interest in the local market, and we see the last five or six auctions that we are now on the verge of significant growth in underlying demand," – said the Buts during the annual Ukrainian financial forum in Odessa, organized by the ICU group on 21-22 September.
SEE ALSO
Danyluk explained why Ukraine issued Eurobonds for 15 years
In addition, Butz noted the increasing competition between the primary dealers as compiled by the Ministry of Finance ranking.
"When did the interest of non-residents to the market, they go to the Ministry of Finance website, look at the TOP 3 (primary dealers – Ed.) and below are omitted. It has become prestigious at the present time", – said the Deputy Minister.
SEE ALSO
Investors vote with their dollar for the credibility of Ukrainian reforms – Poroshenko after the meeting with trump
We will remind, the main buyers of the new 15-year Eurobonds of Ukraine at $ 3 billion. were investors from the USA (46%) and the UK (36%).
As reported, the funds received from the placement will be used for the redemption of the nominal value of Eurobonds 2019 (with a coupon rate of 7.75% per annum) in the amount of $ 1.2 billion (from $ 1.8 billion in circulation) and Eurobond 2020 (also with a rate of 7.75%) of $ 0.4 billion. (of 1.8 billion). The securities will be redeemed at a price of 106% of par (2019) and 106,75% (2020), and the calculations are expected on September 25.
Comments
comments