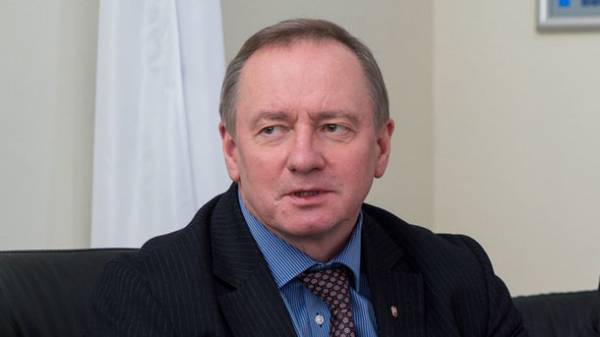 International Holtec International, specializes in the manufacture of the equipment in the field of nuclear energy, plans to establish in Ukraine production of small modular reactors for nuclear power plants. This was reported by GP "NAEK "Energoatom" Yury Nedashkovsky, reports "UKRINFORM".
"There is a very interesting suggestion which was made by the President of Holtec International Chris Singh, our President Petro Poroshenko to create in Ukraine a hub with distribution to Europe, Asia and Africa small modular reactors with the localization of production and a very large amount of equipment for Ukrainian enterprises", – said the head of "Energoatom".
He said that we are talking about reactor SMR-160, and the case has already attracted Ukrainian production "Turboatom", which is the line of turbine suitable for this project.
"There is also the possibility to involve other Ukrainian enterprises", – said Nedashkovsky.
He called the manufacture of small modular reactors "extremely promising" direction in the construction of nuclear power plants. "These reactors have an increased level of security due to the fact that they used a passive safety system, i.e., without pumping equipment, reinforcing, and more that requires the external power supply", – said the head of Ukrainian enterprises.
In addition, according to him, the project of reactor SMR-160 agile, fairly cheap compared to reactors of high power, can be constructed in small areas and do not require a supply of high-power lines.
"This project has already been conceptually designed, and the beginning of the process of licensing is expected in the next year, and the start of the active phase of construction – approximately 2023. We believe that for Ukraine this project is very interesting and promising," – said Nedashkovsky.
He also noted that the demand for small modular reactors after 2025 is estimated a total of about one trillion dollars. In part, according to him, this can be implemented in Ukraine.
We will remind, the American nuclear company Westinghouse is ready to supply nuclear fuel to all nuclear power plants of Ukraine. The company has plans to expand fuel supplies to Ukraine and will soon need to start negotiations on the extension of the contract with Energoatom, the term of which ends in 2020.
Comments
comments