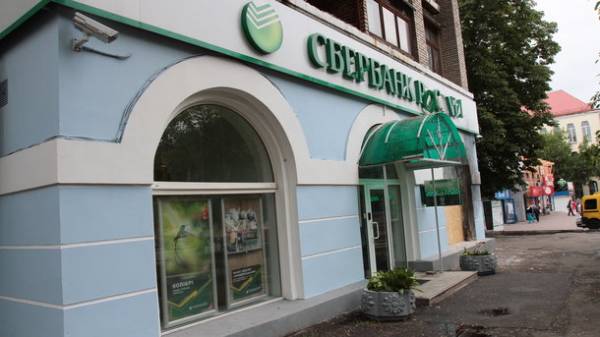 Russian Sberbank agreed to sell VS Bank (Lviv) and is negotiating the sale of its subsidiary in Ukraine Sberbank. About this informed the head of Sberbank German Gref, transfer "Ukrainian news".
"In Ukraine we go out of business. There we have two banks: one is small, second large. Now we signed the agreement and it seems to be getting the permit for sale VS Bank. It is part of our European subsidiaries of Sberbank. Also hope to be able to sell the savings Bank of Ukraine", – he said.
Gref said that Sberbank will also optimize the performance of its Central European office.
"In General, under sanctions work in Europe is extremely difficult," he explained.
According to him, the Bank is experiencing strong pressure from the European regulator.
We will remind, Sberbank 27 March announced the sale of 100% shares of the Ukrainian subsidiary to a consortium of investors, which will include Norvik Banka (owned by businessman Grigory Guselnikov) and the son of the owner of the oil company "RussNeft" Mikhail Gutseriev said. Later Deputy head of the NBU Ekaterina Rozhkova said that Latvian Norvik Banka was excluded as a structural unit of the transaction on acquisition of the Ukrainian savings Bank.
On 28 July, the Committee on supervision and regulation of banking activities, supervision (oversight) of payment systems of NBU adopted a decision to refuse approval for the acquisition of a substantial part of said Myasnikovich and Grigory Guselnikova PJSC "Sberbank", and Maxim Mikitas and Paul Fuchs – PJSC "Prominvestbank".
In September 2017, the NBU said that the nand the purchase of Russian Sberbank in Ukraine, a new buyer-resident. Deputy head of the NBU Ekaterina Rozhkova did not specify the details of the buyer, saying that it is a new investor.
Comments
comments