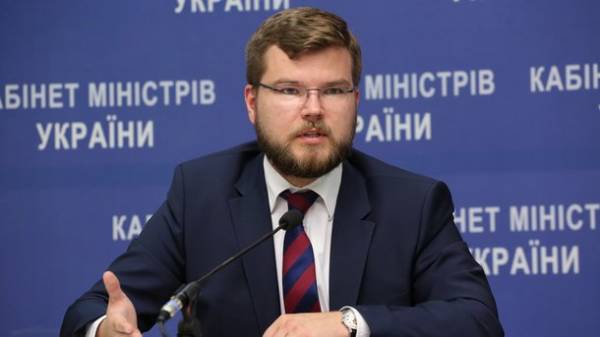 The Cabinet of Ministers of Ukraine has dismissed Wojciech of Balcona as head of the "Ukrzaliznytsia" (UZ) and was appointed acting head of the enterprise of the Deputy Minister of infrastructure Evgeny Kravtsov.
Kravtsov is the head of the Supervisory Board of ULTRASONIC, and the appointment of Balcona head of the company he was already acting as head. In addition, he is one of the authors of the Charter of PJSC "Ukrainian Railways" and the latest edition of the law "On railway transport".
"Only that it was decided by the government to satisfy the statement of Mr. Balczun. I was appointed acting head of "Ukrzaliznytsya". I know this is a big responsibility and how difficult the task is. It was a difficult year for the company, it is complicated for Mr. Balczun, but there are positive developments in the company. During this time, the company was able to reach a positive financial balance. Within a month we will have an audit report which will show what were the results of "Ukrzaliznytsia" during the first half of the year," – said Kravtsov after his naznacheniya.
Prime Minister Volodymyr Groysman hopes that Balcon will remain an adviser to the head of the Board and will exercise the functions of international coordination.
As reported, Ukraine today informed that the head of the OUSE Wojciech Balczun resigned. Thus, as we know, the validity of the contract with Balkonom ended June 5, 2017. However, in the "Ukrzaliznytsia" then assured that the contract is automatically extended to 2019 if the Cabinet of Ministers of Ukraine decides otherwise.
Earlier, the Minister of infrastructure Vladimir Omelian repeatedly demanded the dismissal of the head of the OUSE. Prime Minister Vladimir Groisman said that the decision on whether to renew the contract with Balkonom will be made on the basis of its report on the work for the year. Report Balcon did not provide.
Comments
comments