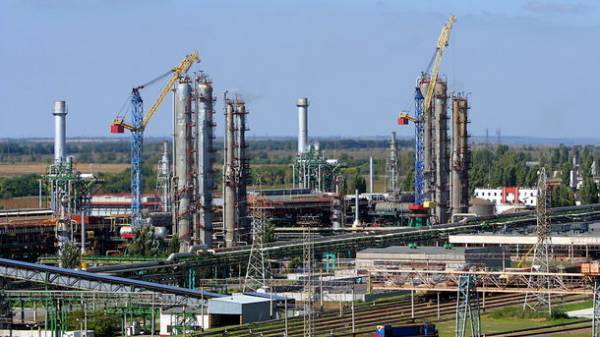 Re-privatization of Odessa portside plant (OPZ) can be held in the spring of 2018. This was announced by acting head of state property Fund of Ukraine (SPF) Vitaly Trebarov during the meeting of the Special Commission of the Verkhovna Rada concerning privatization.
"The exact dates will not be called, but I will say that the actual sale of [the HMO] will be next spring," said Trebarov.
The Fund noted that the current assessment of the enterprise, therefore, the estimated cost of the SCR will be announced in late October this year.
We will remind, earlier the state property Fund declared that are ready to privatize OPZ prior to the end of 2017. Thus, according to the President of Ukraine Petro Poroshenko, the bankruptcy of Odessa portside plant is unacceptable and requires privatization.
As you know, the big wave of privatization in Ukraine was supposed to begin with the sale of the HMO, however, this did not happen in December 2016 failed the third attempt to privatize 99.6% of the shares of the SCR with a starting price of 5.16 billion.
The company has about 193 million dollars. a recognized international arbitration of debt to the company Ostchem businessman Dmitry Firtash and more than 1.5 billion – before the "Naftogaz of Ukraine".
Odessa port plant (Yuzhny, Odessa region) is the second largest producer of ammonia and carbamide and the third – on production of nitric fertilizers in Ukraine. Specializiruetsya the overload of the chemical production arriving from CIS countries for export. The plant is the monopolist in the nation-wide market of specialized services in reception, cooling and transshipment of ammonia.
Comments
comments