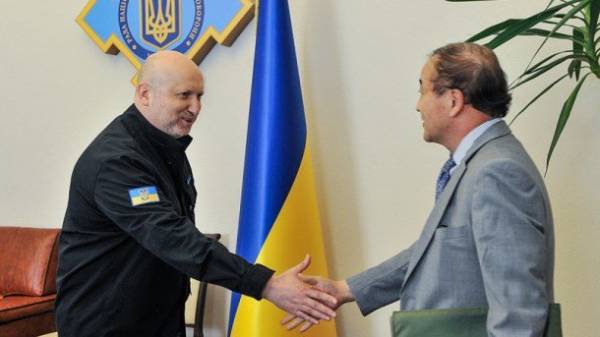 Ambassador of the Republic of Korea in Ukraine, Yang GU Lee announced his country's support for Ukraine and looks forward to deepened cooperation. He said this during a meeting with the Secretary of the NSDC Oleksandr Turchynov, the press service of the Ministry.
The Korean Ambassador said that his country supports the territorial integrity and sovereignty of Ukraine.
"We understand you like nobody's business. After South Korea suffered a devastating war, external pressure and powerful economic crises, but without it our country would never have become so strong and developed, as it is now. Any crisis provides an opportunity for further development," said GU Lee.
SEE ALSO
Ukraine made a statement on the launch of DPRK's ballistic missiles
He also stressed that bilateral cooperation can produce enormous positive results.
Earlier it was reported that Ukraine conducts active talks on introducing visa-free travel for its citizens with the European countries, North and South America, Asia and the Persian Gulf, among them South Korea.
Comments
comments