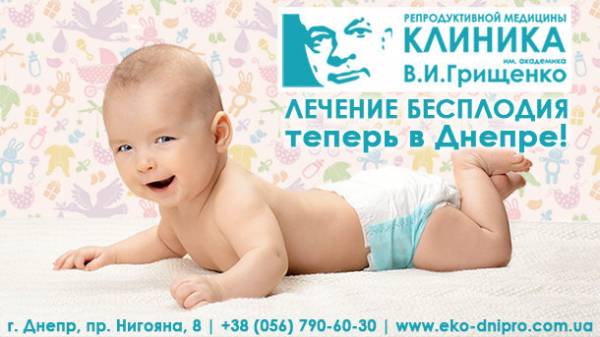 Unfortunately, the miracle of birth is not available to all. According to statistics, every tenth couple in the world facing the problem of infertility. Does this mean that they will never become parents? Fortunately, no. Infertility, both female and male, is treatable.
The technology of in vitro fertilization (IVF), developed in the 70-ies of the last century, has made literally a revolution in the fight against infertility. In Ukraine, the first in vitro child was born in 1991, and it happened in Kharkov, in the clinic of reproductive medicine "Implant" under the leadership of its founder, academician of NAS of Ukraine, Valentin Ivanovich Grishenko. Since then, thanks to the specialists of the clinic came to light more than 10,000 children!
More than a quarter of a century, the Clinic of reproductive medicine named after academician V. I. Gryshchenko clinic successfully treats all types of male and female infertility.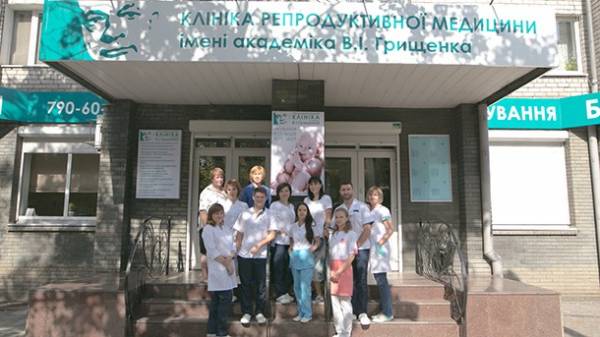 And we have great news for residents of the Dnieper river and the entire region — from 4 September starts Dnieper branch of clinic of reproductive medicine named after academician V. I. Grishchenko!
For our patients we have equipped the office in accordance with European standards, has created a specialized manipulation and embryological laboratory, conducted extensive testing of the equipment. And most importantly — have assembled a team of young highly qualified specialists in reproduction, with good practical experience and scientific approach to treatment.
The Department offers a full range of reproductive services:
Consultation of the doctor-reproduction, diagnosis and treatment of infertility
In vitro fertilization (IVF), a fresh and cryo-cycles
Technology, ICSI, IMSI, PICSI, morphokinetic selection of embryos
Preimplantation diagnosis method for NGS
Intrauterine insemination
Donation of eggs and sperm
Surrogacy
Clinic them. academician V. I. Grishchenko is:
High results: pregnancy after the first IVF comes in 52,3% of cases, in two consecutive IVF cycle 91% of the couples got pregnant.
Work in accordance with international standards and evidence-based medicine, the appointment only required procedures.
Loyal pricing policy: the cost of IVF individual for each patient, the payment of the IVF program is implemented in stages.
Waiting for you at the address str, St. Nigoyan, 8. To make an appointment please call:
+38 (056) 790-60-30
+38 (050) 393-01-01
+38 (067) 824-01-01
Details on www.eko-dnipro.com.ua
Individuals. AG No. 602715 the Ministry of health of Ukraine dated 21.07.2011 G.
Comments
comments