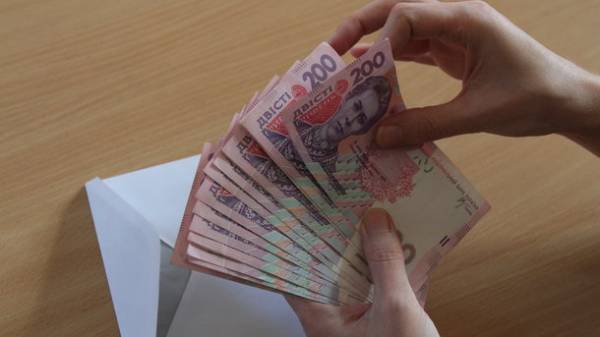 The level of shadow economy of Ukraine in the first quarter of 2017 dropped to 27% of GDP, a decrease of 6 percentage points (PP) compared with the figures for the same period of 2016. These preliminary calculations published on 21 September, the Ministry of economic development and trade (MEDT).
"All four methods, with the use of which is assessment of the level of the shadow economy, showed a decrease level in comparison with the first quarter of 2016", – stated in the message of the Ministry.
According to the Ministry, deshadowing of the economy was due to the increase of subjects of business activity in the legal economy, improving the investment and business climate in the country.
SEE ALSO
Raising the minimum wage brought out of the shadows more than 200 billion UAH – Reva
However, the Ministry notes that the legalization of considerable challenges constrain the country's financial system, low level of trust in government institutions, as well as the challenges of stability and the presence of uncontrollable power territories.
SEE ALSO
Ukraine has imposed sanctions against companies from Russia
According to the Ministry, calculations by the method of loss-making enterprises have shown a reduction in the level of the shadow economy by 6 percentage points (to 28% of GDP).
By the method of "expenditure – retail turnover" estimate the decrease in the level of the shadow economy by 3 percentage points, or 55% of total official GDP, said the Ministry.
Electrical and monetary methods have recorded a decrease in level of shadow economy by 2 percentage points each. According to estimates by the electric method, this figure fell to 32%, monetary – up to 27% of GDP, the Ministry said.
Comments
comments