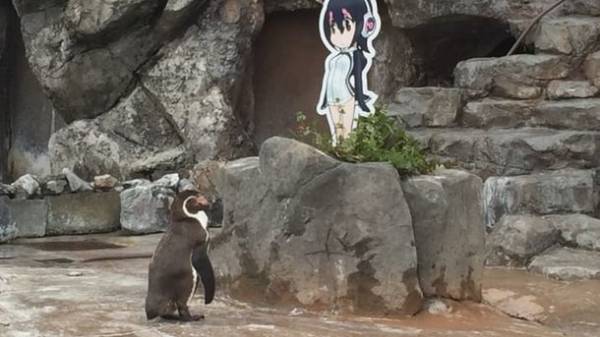 The older the Grape penguin from a zoo in Japan the second time he broke her heart. First he threw the penguin, with whom he was together for ten years – went from 20-year-old male to a younger, living in the same village zoo in Miyashiro. The accident was so upset that strayed from relatives and less began to reach out to people, reports the Daily Mail.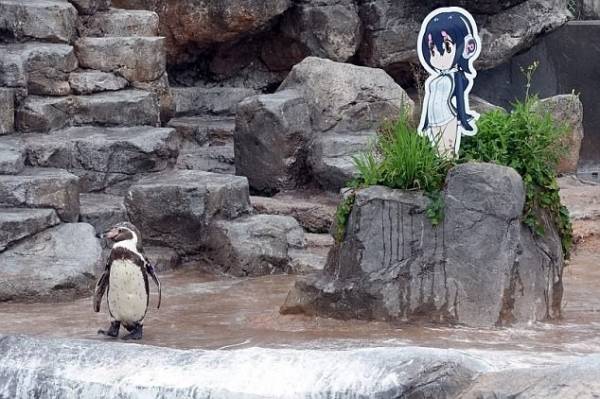 Photo: social networks
Coincidentally, the zoo staff placed in cages with the animals is a popular Japanese computer games Kemono Friends, and characters are humanoid creatures, half beasts, half girls.
SEE ALSO
"Not every human female is capable of it": how the elephant heroically saved her child
Feelings returned to the Grape: he fell in love with a cardboard Halulu, one of the heroines of the game. For hours he stood in front and admired her picture, and it's a penguin world a sign of adoration and devotion.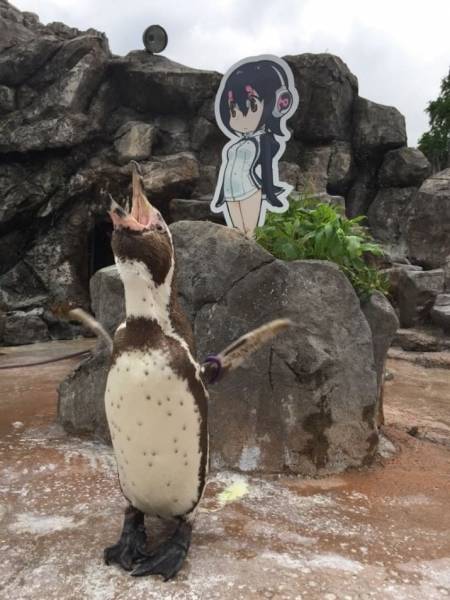 Photo: social networks
But cardboard lover had taken away: because of the Typhoon, the workers removed from the enclosure's slight figure, which is accurately to be demolished in the hurricane. Returns whether the suffering of his beloved penguin after the element of rest, the newspaper reported.
Comments
comments