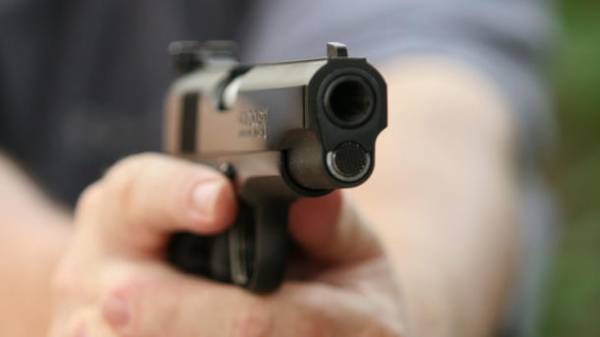 Today in the center of Sumy, during the arrest of an armed intruder, was seriously wounded a policeman.
About this site "Today" said the spokesman of the police in the Sumy area Elvira Biganova.
The incident occurred today at around 3:30 in the morning on the street of Kharkov. In the city center, unknown assailants blew up a cash machine, causing the alarm went off. The call immediately arrived employees of the police guards, who were nearby.
The man, having seen militiamen, began to shoot to kill and escape.
The result was seriously wounded a police Sergeant.
Additional police protection blocked the area and detained the malefactor. During his detention the police have used a service firearm and shot the fugitive in the leg.
Now the attacker 1982 year of birth is detained.
Wounded in the neck and arm by a police officer guard born in 1975 in a grave condition is in resuscitation. For his life fighting doctors.
Police opened several criminal proceedings on five articles of the Criminal code of Ukraine. The detainee faces up to 15 years of imprisonment.
The investigation continues.
The police do not exclude that the attacker could have accomplices. The city introduced a plan "Siren" to search other participants in the crime.
Comments
comments