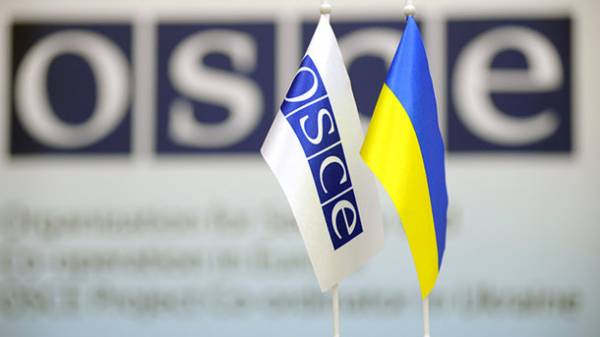 First Deputy Chairman of the Special monitoring mission of the Organization for security and cooperation in Europe (OSCE SMM) Alexander hug said that the mission intends to increase the number of observers by March 2018 to 800 people.
"With regard to the activities of SMM, we will continue to increase the number of observers. And our goal is to the end of the term of our mandate, which expires in March next year, to the total number of observers who will work on the ground in Ukraine amounted to 800 people," said hug.
SEE ALSO
The OSCE mission has observed the militants in the Donbass military equipment is prohibited
According to the CMM as of September 6, presented in the thematic report, the mission works 616 observers, of which 529 people are men, 87 women.
SEE ALSO
Kuchma: OSCE Mission should be in the Crimea
Comments
comments