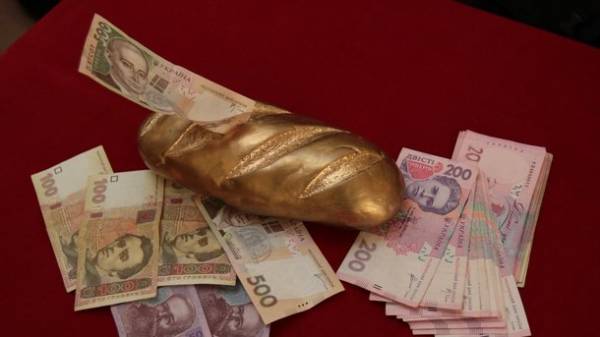 Ukraine was in first place in terms of corruption in business among 41 countries in Europe, Middle East, India and Africa.
This is stated in the results of a study of the audit firm Ernst&Young. Participation in the study took more than 4,000 representatives of the companies.
The study authors note that over the last two years the situation with corruption in Ukraine has worsened significantly in 2015, our country occupies the 7th place in the rating. But in 2017, 88% of respondents noted widespread business corruption in the country, and that has brought Ukraine to "the leaders". Behind us in the rankings, Cyprus (82%), Greece and Slovakia (81%). The report also noted that about 37% of respondents are willing to offer a bribe for the conclusion of a lucrative contract.
"But with such disappointing results, almost a third of respondents believe that involvement in the response of individual employees will be conducive to the fight against corruption among the leadership," — said the managing partner of EY in Ukraine Alexei Kredisov. According to him, the reasons for these results — the lack of economic growth, poor business climate and inefficient system of punishments in Ukraine.
"It speaks to the opacity of bodies and the transformation of the theme of the fight against corruption into a political tool. Corruption in Ukraine, fighting eight bodies but it is only getting bigger. The creation of these bodies spent more effort than to fight with her. And research, and the business is only confirmed", — told us the political scientist Ruslan Bortnik.
Comments
comments