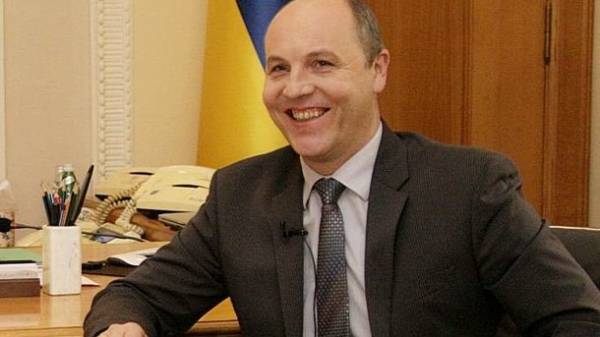 Chairman of the Verkhovna Rada of Ukraine Andriy paruby signed previously adopted by the Parliament law "On education".
"Today we launch a fundamental reform… I now sign the law of Ukraine "On education", – said Parubiy at a briefing on Tuesday, September 19.
SEE ALSO
The law "On education" protects Ukrainian language – paruby
According to the speaker of the Parliament, according to the law, teaching in the Ukrainian schools will be conducted in the state language, "as in the entire European space, as in all civilized countries."
"Granted the right to study their native language and members of national minorities and indigenous peoples, but the language of instruction in Ukrainian public schools is the state", – said Parubiy.
SEE ALSO
What does education reform: e-books, 12-year-old and certification of teachers
He added that he signed the document on Tuesday will be transferred to the administration of the President of Ukraine for signature to the head of state.
Recall, September 5 deputies of Ukraine adopted on second reading and in whole draft law "About education".
Comments
comments