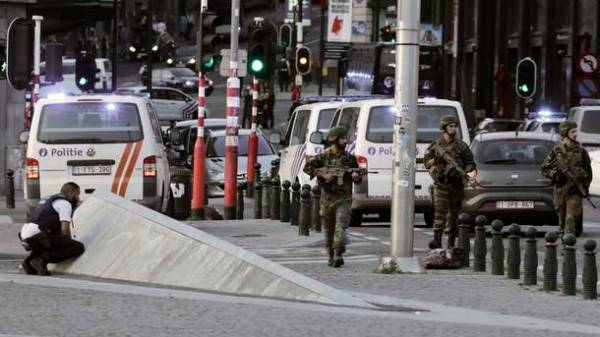 Belgian police arrested the alleged accomplices of the terrorist, 20 Jun bombed at the train station in Brussels. On Wednesday, June 21, reports Le Soir.
As noted, the policemen conducted in three communes in the Brussels region (Koekelberg, Anderlecht and Molenbeek) searches of persons regularly communicate with Assamoi Zaria, which on Tuesday blew up a suitcase at the Central station of Brussels, and was then shot dead by the military. According to the results of searches were detained four people.
The detainees will be interrogated by the investigating judge, who will decide whether young people placed under arrest.
The explosion at the Central station of Brussels, occurred around 20:30 local time on 20 June. The bomb was powered by a man who had previously shouted "Allah Akbar". The power of the explosion was so slight that no one except the attacker was killed or injured. Nevertheless, the authorities acknowledged the incident a terrorist attack.
Comments
comments