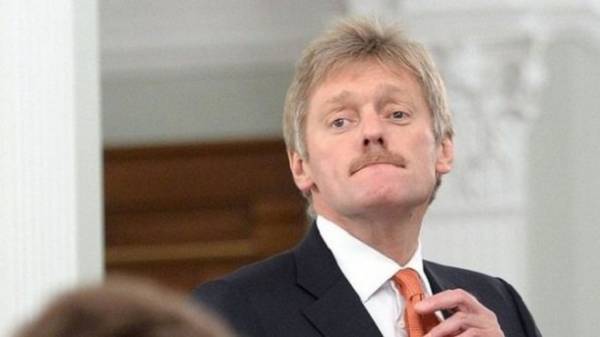 http://www.segodnya.ua/politics/pnews/v-bpp-predlagayut-zaslushat-otchet-lucenko-na-sleduyushchey-nedele-1020861.htmlВ the Kremlin said that the main thing – "not to dilute" the initiative of Russian President Vladimir Putin at the UN mission in the Donbass, and added that waiting for the "constructive" from Ukraine and the USA. The journalists said the press Secretary of the President Dmitry Peskov.
"It was the initiative of President Putin, which were formulated in the draft resolution. It is important not to blur the essence of the Russian proposal – it is about the UN mission, which would ensure the safety of employees of the OSCE mission, which works in the Donbass", – he said.
SEE ALSO
The state Duma responded to the initiative of Kiev on the peacekeepers in the Donbas
Peskov added that everything will depend on how "constructive position" is Ukraine and the USA.
However, he said that Putin is pursuing a "consistent policy" on the settlement of the conflict in the Donbas.
Earlier it was reported that the United States of America and Ukraine refused to work, as the UN security Council the project on the introduction of peacekeepers in the Donbass, which was initiated by the President of Russia Vladimir Putin.
Comments
comments