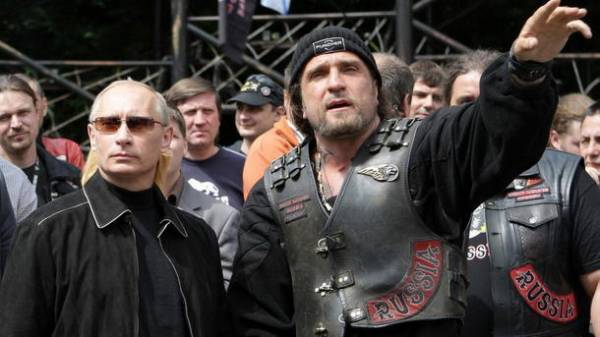 The leader of the bikers "Night wolves" Alexander Zaldostanov nicknamed the Surgeon said that the so-called "DNR" will be opened a branch of his club. He stated, being in the occupied Crimea, reports RIA Novosti-Ukraine.
According to him, thus the "Night wolves" carried out the integration processes of the unrecognized Republic with Russia.
"Our organization "Night wolves" already exists in Lugansk, so now will exist in the "Donetsk Republic". Everything must be done to help integration," said the Surgeon in Yalta.
Recently in Moscow the motorcycle club "Night wolves" held a rally in support of Russian militantsoccupying part of Donetsk and Lugansk regions. The protesters were holding flags of Russia and armed groups "DNR" and "LNR".
Comments
comments