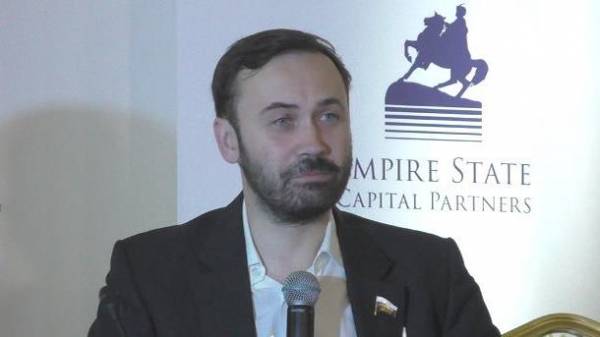 It is advantageous for Moscow to strengthen the separatist movement in Transcarpathia, however, not intended to take the region from Ukraine, and to create pressure on Kiev. This opinion was expressed in the comment "observer" of Russian opposition politician Ilya Ponomarev.
He noted that Russia long enough plays the situation, with the support of the political circles of Hungary to inflame the situation in Transcarpathia, but for profit.
"This card Moscow is playing constantly and for a long time. But in this case the goal is the process of pressure on Ukraine. I can't say that for something to Transcarpathia was ceded to Hungary. But, of course, she needs to there constant high threat of separatism. What this situation comes down to it, I think Moscow is indifferent. If suddenly Hungary warning in advance and chop off a piece of territory – so chop off. A country that's not Russia – what's the difference?", – said Ponomarev.
SEE ALSO
In Transcarpathia have caught the Russians, who tried to flee to Poland
In his opinion, it is important to create a point of pressure and to force Kiev to negotiate with Moscow.
"It is important that Kyiv understood that he had to negotiate with Moscow. From the fact of threats would have the motivation to negotiate. If a real separatism will rise there, this motivation will only become more", – says Russian politician.
As reported in may this year, employees of the security Service of Ukraine prevented another Russian provocation in the Transcarpathian region, aimed at inciting ethnic hatred.
Also in 2015, the security service warned in Transcarpathia attempts of the Russian special services to influence the preparation and conduct of local elections.
Comments
comments