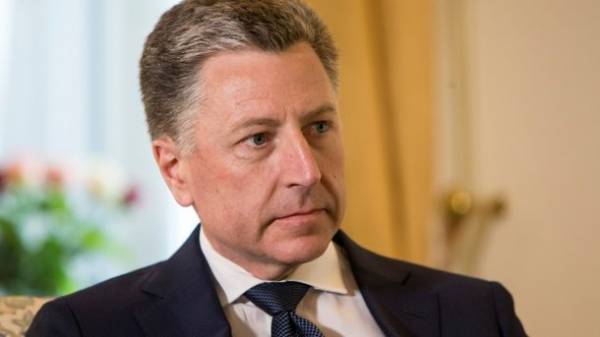 The special representative of the US State Department on Affairs Kurt Volker believes that Russia's aggression has not achieved its goals in Ukraine, and gave the opposite effect. He said this during a speech at the 14th annual international conference of the Yalta European strategy (YES) in Kiev today.
"Russia is now in a situation where it does not reach that set before it," said Walker.
"Russia wants to find a way to create such an intervention, which will end with the fact that Ukraine will become a Pro, will return to the Russian sphere of influence, but the seizure of the territory of Ukraine actually had the opposite effect – to make Ukraine more United, more nationalistic, more Pro-West than before, even anti-Russian. Russia didn't want it to be when it started," he added.
Special envoy of the US state Department in Ukraine Kurt Volker reported on the upcoming October meeting with Russian presidential aide Vladislav Surkov.
Yalta European strategy (Yalta European Strategy, abbreviated as YES forum) is an annual conference organized by the Victor Pinchuk Foundation.
The conference gathers the most influential politicians and businessmen of Ukraine and the world, it has been held annually since 2004.
HELP
Yalta European strategy YES: what you need to know
The aim of the conference is the development of Ukraine and its European future, as well as establishing international ties.
The founder of the Yalta European strategy, Victor Pinchuk, a prominent Ukrainian businessman and philanthropist.
Comments
comments