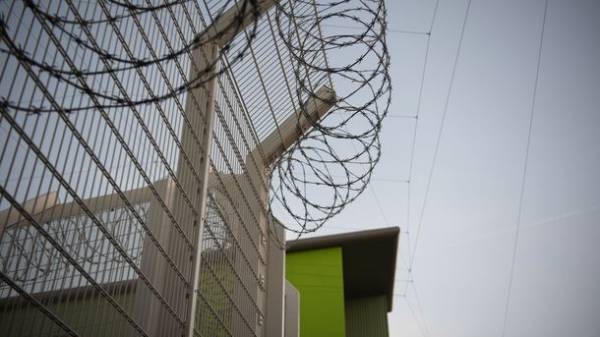 In Australia, the court sentenced 53-year-old resident of the state of New South Wales Robert C, who was found guilty in the brutal murder of five relatives.
The decision of the court of si will serve for life term of imprisonment for each of the five murders. Right on parole he will not get, reports ABC News.
As follows from the materials of the criminal case, the crime was committed on 18 July 2009 in one of the houses in North Epping (suburb of Sydney). There were killed a 45-year-old newsagent min Lin, his 43-year-old wife Lily, their children, 12-year-old Henry and nine-year-old Terry, as well as 39-year-old sister Lily named Irene. All of the victims had a fractured skull with a hammer or something like that. The victims were attacked when asleep in their beds.
The culprit of this massacre was the husband of the sister of the murdered head of the family – Robert si. To slip into the house of the victims, he used the key my spouse and I disconnected the interior before the attack.
Found that the first attacker was beaten to death a married couple, then he killed Irene and dealt with small children who woke up from the noise. According to the testimony of police officers who visited the scene, in the bedroom there was blood everywhere.
Judge Elizabeth Fullerton, in passing sentence, called deed Robert cold-blooded murder, which is appalling in its brutality.
According to investigators, C. before committing the crime to give his wife Katie Lee sleeping pills in order for her to leave home. However, the judge Fullerton suggested that Katie might guess about the intentions of her husband.
The court did not talk about the exact motives of the killer. We only know that Robert was taking revenge on the family for some kind of humiliating for him the situation connected with sexual relations.
Meanwhile, the convicted person continues to insist on his innocence of the murder of relatives. His wife, too, believes that the real killer is not found, writes The Daily Mail.
Robert C was born in China, where educated otolaryngologist. In 1999, the doctor emigrated to Australia, where he opened a restaurant in Melbourne. Robert later settled in Sydney, where the number of unemployed.
Earlier it was reported that a French court has convicted of murder a man who put his three sons in the washing machine as punishment for misconduct.
Comments
comments