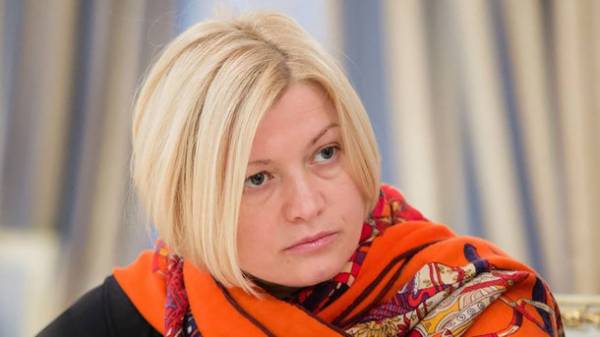 No international platform to discuss the return of Ukraine temporarily annexed Crimea is impossible without participation of Russia. This was at the briefing in the Verkhovna Rada was declared by the first Deputy Chairman of the Verkhovna Rada Irina Gerashchenko.
She noted that the President of Ukraine Petro Poroshenko today proposed to create a club of friends of the Crimea "for the de-occupation of the Peninsula, but obviously, any platform for discussion of the issue of the return of the Crimea is impossible without the Russian Federation, which stole Crimea".
However, she stressed that "while Russia is showing no willingness to give up Crimea, so we have to create such international conditions that thief gave the stolen for myself."
SEE ALSO
Russia is using the Crimea as an Outpost for military operations in Syria – Poroshenko
"These are our political and diplomatic efforts," she added.
Recall President of Ukraine Petro Poroshenko urged the international community to create a group of friends on the de-occupation of Crimea and said Russia does not respect the decision of the International court in respect of the Crimean people.
"The most terrible in this situation that Russia constantly chooses the tactics of increasing human suffering. The Crimea became a territory of repression – everyone who does not agree with the Kremlin, are deprived of their liberty or even their lives," said Poroshenko.
Comments
comments