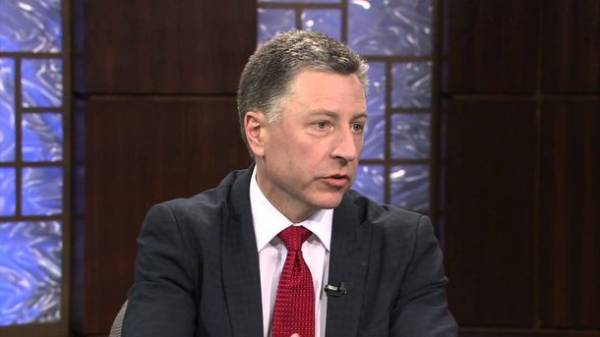 Special envoy of the US state Department in Ukraine Kurt Volker reported on the upcoming October meeting with Russian presidential aide Vladislav Surkov.
"I saw a line of conflict in the town…I hope again to visit places on the Ukrainian side…. As for the other side of the demarcation line, here.. have to agree with those people, and that's why I met with Mr. Surkov, and in October I will again meet him. I hope that I will be in the occupied territory and once it is resumed Ukrainian sovereignty over this territory", – he said during the 14th annual meeting of the Yalta European strategy "would the world be new? And what does it mean for Ukraine?" in Kiev on Saturday.
Earlier, Walker said that the invasion of Russia has created over the nationalist, United and Pro-Western Ukraine.
Yalta European strategy (Yalta European Strategy, abbreviated as YES forum) is an annual conference organized by the Victor Pinchuk Foundation.
The conference gathers the most influential politicians and businessmen of Ukraine and the world, it has been held annually since 2004.
HELP
Yalta European strategy YES: what you need to know
The aim of the conference is the development of Ukraine and its European future, as well as establishing international ties.
The founder of the Yalta European strategy, Victor Pinchuk, a prominent Ukrainian businessman and philanthropist.
Comments
comments