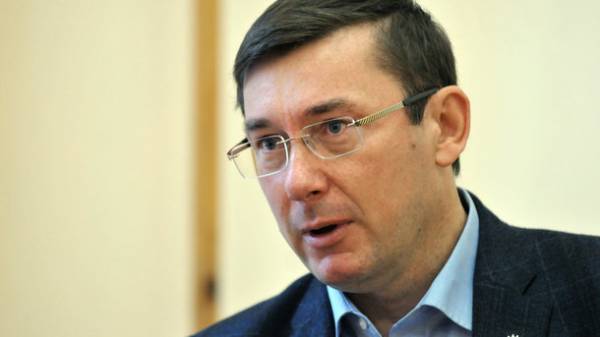 The Prosecutor General of Ukraine Yuriy assured that the investigation of the incident with the break at the checkpoint "shehyni" (Lviv oblast) there will be no unreasonable proceedings.
"We will not succumb to provocations, no violence or wrongful arrest, even in this case will not" – said Lutsenko reporters on the sidelines of the 14th annual meeting of the Yalta European strategy "would the world be new? And what does it mean for Ukraine?" in Kiev on Saturday.
Asked about what he expects from the visit of Mikheil Saakashvili to Kyiv next week, the Prosecutor General said: "I Have no expectations from this, I hope it arrives in order to bring the application to the court. Once again I want to emphasize that this is the only legitimate and normal way to resolve the dispute on citizenship".
SEE ALSO
Lutsenko promises to prosecute the organizers of the illegal crossing of the border Saakashvili
We will remind, in July the President of Ukraine Petro Poroshenko has deprived Saakashvili Ukrainian citizenship.
September 10, Saakashvili crossed the Polish-Ukrainian border surrounded by supporters who actually broke through the border. During the incident injured 13 police officers and nine guards.
On 12 September the state border service officers gave Saakashvili in Lviv, the Protocol on illegal border crossing. The politician signed it with his objections.
On 18 September, in the Lviv region appointed court session on consideration of the Protocol.
Saakashvili said that he intends to arrive to Kiev on September 19.
Yalta European strategy (Yalta European Strategy, abbreviated as YES forum) is an annual conference organized by the Victor Pinchuk Foundation.
The conference gathers the most influential politicians and businessmen of Ukraine and the world, it has been held annually since 2004.
Yalta European strategy YES: what you need to know
The aim of the conference is the development of Ukraine and its European future, as well as establishing international ties.
The founder of the Yalta European strategy, Victor Pinchuk, a prominent Ukrainian businessman and philanthropist.
Comments
comments