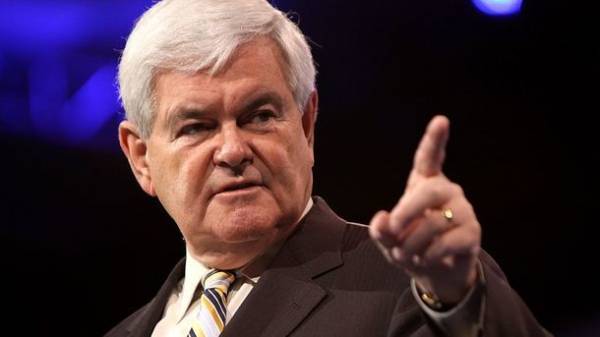 Isolation of Russia will only grow, after which Moscow will not stand and in 3-5 years the Russian military out of Ukraine. This was stated during a speech at the annual conference of Yalta European strategy (YES) in Kiev 50th speaker of the house of representatives of the Congress of the USA, freelance Advisor of the American President newt Gingrich, the press service of the forum.
In his opinion, the future prospects for Russia look bleak.
"It seems to me that the world did not retreat. The personality of Putin is that it is almost impossible to act differently but hostile. The pressure will be stronger, will be more waves of sanctions. Most likely, Ukraine will be provided with defensive weapons – all this will increase the price of opposition to Putin. He first loses in the East of Ukraine, then – in the Crimea," said Gingrich.
SEE ALSO
Poroshenko at the forum YES told how Ukraine will return Crimea
He also noted that the isolation of Russia due to the aggression will increase, economic processes in the country will worsen.
"This will make Russia more isolated. Maybe three, maybe five years before returning East of Ukraine – there will come a time when the isolation becomes unbearable for Russia", – said the American.
Yalta European strategy (Yalta European Strategy, abbreviated as YES forum) is an annual conference organized by the Victor Pinchuk Foundation. The conference gathers the most influential politicians and businessmen of Ukraine and the world, it has been held annually since 2004. The aim of the conference is the development of Ukraine and its European future, as well as establishing international ties.
The founder of the Yalta European strategy, Victor Pinchuk, a prominent Ukrainian businessman and philanthropist.
Comments
comments