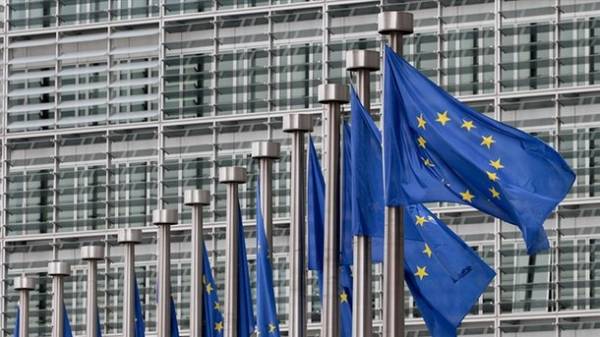 The head of the European Commission (EC) Jean-Claude Juncker called urgently to consider the response of Brussels on the case that European companies will be affected by the anti-Russian U.S. sanctions. This was reported by the Financial Times, the disposal of which is a document prepared for the meeting of the EC, scheduled for July 26.
The paper notes that Brussels "needs to be prepared to act in the next few days," if the United States would take action "without regard to concerns on the part of the EU."
The document provides for the administration of U.S. President Donald trump "public or written assurances" that Washington would not impose sanctions in such a way that they will affect the interests of the EU.
Other proposed steps from Brussels, as indicated in the document, is "the use of European law in order to prevent the measures the United States would be recognized and enforced in Europe", and preparation "compatible with WTO rules responses."
See also: the Kremlin said the bill on new US sanctions against Russia
According to the newspaper, these steps reflect concern in Brussels that the sanctions from Washington "can strike at European energy companies participating in the related Russian projects, including the "Nord stream – 2". EU authorities intend to prove that the potential impact from U.S. sanctions on Europe will extend far beyond one project, and the impact can be supplied operation and modernization of gas pipelines in Russia, according to which fuel is supplied to Ukraine, as well as projects for construction of pipelines in the Caspian region and development of gas fields off the coast of Egypt.
The document stresses that sanctions can have a negative impact on those companies from countries that are under sanctions of the EU legally cooperate with the Russian side in the railway, financial, shipbuilding and mining areas.
We will remind, in the European Union has urged the United States to harmonize their intention to sanctions policy against Russia with them.
Comments
comments