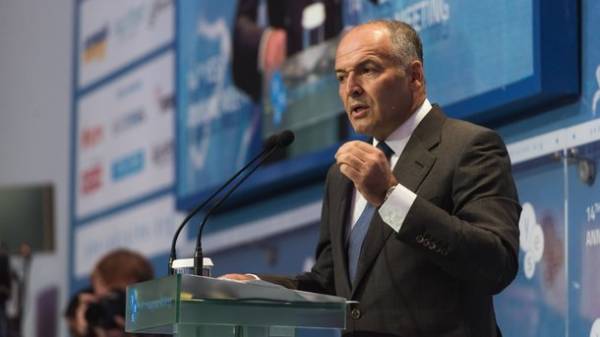 Ukraine should not lose faith in the restoration of full territorial integrity and must continue to seek pragmatic ways to achieve this goal, noted in his welcoming speech, the founder of the Forum of YES, Victor Pinchuk, EastOne group Victor Pinchuk.
"At the end of a major Jewish holiday the Jews say: "See you next year in Jerusalem." This tradition is valid as long as the Jews had their own state, they did not know when he will return to Jerusalem, but never lost faith. I have a suggestion – set a tradition and we, at the end of our conference we say: "Until next year in Yalta." Meanwhile, try to find pragmatic ways to return," – said Victor Pinchuk.
Also, according to him, Ukraine, as Europe itself is already required by the new European strategy. "Decisions of a decade ago do not work today in the new world", – said Victor Pinchuk.
In turn, President Petro Poroshenko expressed the opinion that the unity and solidarity of Europe and the USA with Ukraine to return to Yalta faster than the Jewish people could return to Jerusalem.
We will remind, on the return of the YES forum in Yalta at the conference today and said the President of Ukraine Petro Poroshenko.
As you know, the Yalta European strategy annual conference, organized by the Victor Pinchuk Foundation. On the forum YES going most influential politicians and businessmen of Ukraine and the world. Konferentsiia, held annually since 2004. The goal is the development of Ukraine, its European future and international relations.
HELP
Yalta European strategy YES: what you need to know
The founder of the Yalta European strategy, Victor Pinchuk.
Comments
comments