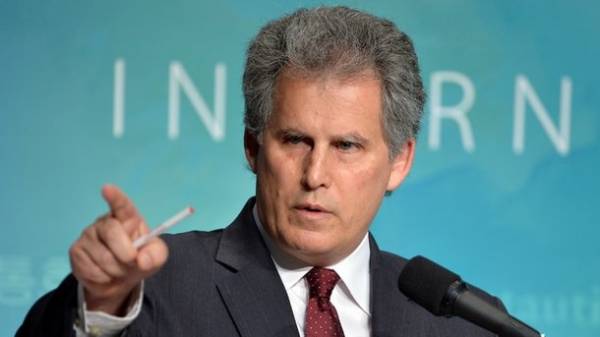 In Ukraine, there are factors that can hinder sustainable economic growth. About this said the first Deputy head of the International monetary Fund (IMF) David Lipton interview with the "Economic truth".
"Ukraine has done a great job of stabilization: the restoration of control over the budget, overcoming the deficits of the gas system, restoring competitiveness, solving problems of the banking system. This is all very important achievements, which put Ukraine on a path of sustainable growth. However, there are risks back. Wage growth in the public sector and some parts of the private sector was very high in comparison with inflation. If this situation persists, it will negatively affect profitability and competitiveness, and, eventually, to threaten Ukraine back to where it was three years ago", says Lipton.
According to him, in the case of such a scenario Ukraine will not be able to compete at the international level.
"There are many other initiatives that can lead to an increase in the budget deficit and threaten the country's stability. Towards a sustainable rapid growth of Ukraine to take steps forward as planned," – said the Deputy head of the IMF.
Recall Lipton also warned the Ukrainian authorities of braking of reforms.
As you know, September 14, VF announced current demands on Ukraine. The task of the reform plan will give the country the opportunity to receive the fifth tranche of the extended Fund (EFF).While the national Bank of Ukraine hopes that Ukraine until the end of the year will receive $ 2 billion tranche from the IMF. The next IMF mission will arrive in Kiev in September, that is, in the next two weeks, though the exact date is still unknown.
Comments
comments