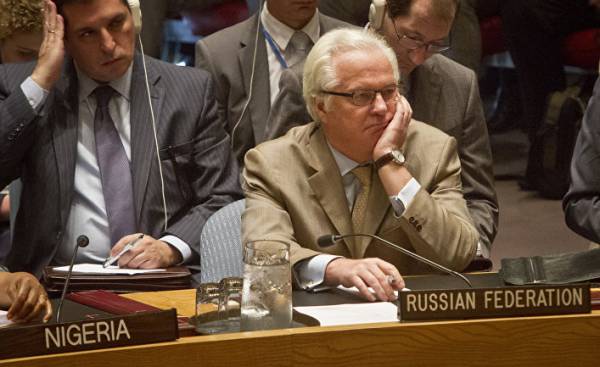 Journalist muzhdabaev criticized the reaction of the Russian liberals and the opposition on the death of Russia's permanent representative to the UN Vitaly Churkin. Appropriate records of Muzdybaev has published on his page in Facebook. In particular, he drew attention to the position of historian Andrei Zubov and leader of the "Open Russia" Mikhail Khodorkovsky.
"I'm sorry Vitaly Ivanovich. He'd make a good diplomat in a new, free, European Russia. It would be very important to her. Would have been, but did not, because the Russia. Another life ruined by the system, another talent, seduced and squeezed to a dry crust," wrote historian on his page in Facebook.
Muzhdabaev in response drew an analogy between the Russian diplomat and the father of Nazi propaganda Joseph Goebbels. "Why do we condemn, dear Professor? You can, however, proceed in line with the thoughts of the famous Russian liberal historian. As touching I'm afraid it will not work, but I'll try. For example, Joseph Goebbels. Well, because a talented person, would bring a lot of benefit to Germany, if not cursed the time in which he was destined to live… How much good could be done, but I had to send the Jews into the furnace. How unfair life sometimes! Very sorry for him, eternal memory to talent, wiatomo to cover…" — he wrote.
In turn, Khodorkovsky expressed condolences to the family Churkin, calling that "a man doing his duty as he understood it". "The positions he was supposed to defend, was often to me a long, the style too, but he was working professionally and at the other power would bring much more benefit of Russia", — he added.
"Russia will change when the realize that is a liar, an opportunist and a slave can not benefit Russia or under any authority. To bring it can only be a decent person. The lie has penetrated the minds of Russians through, bend axis coordinate of moral evil is mixed with good in Orwellian cocktail, help yourself — reacted Muzhdabaev. The opposition to Putin is not sitting idly by. Whenever she picks up a shovel and digs a new bottom."
About the sudden death of Vitaly Churkin became known on February 20. According to media reports he had heart when he was in the Russian Embassy.
Comments
comments