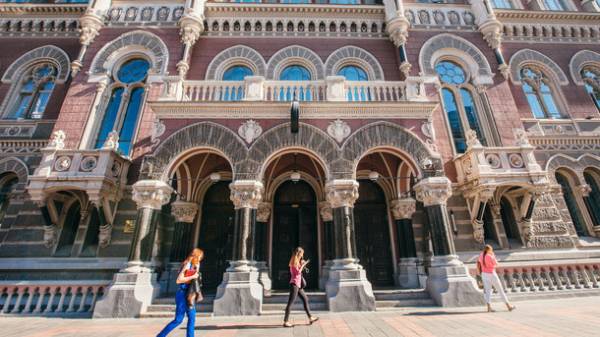 The Board of the National Bank of Ukraine (NBU) has decided to leave the discount rate unchanged at 12.5%. This was stated by the press service of the NBU.
Restrained monetary policy the national Bank explained the need to return inflation to the target trajectory.
"In August, consumer inflation continued to rise in annual terms and amounted to 16.2%. However, on a monthly measurement of consumer prices decreased by 0.1% due to seasonal cheapening of fruits and vegetables, clothes and shoes," Recalling the national Bank.
The underlying inflationary pressure remained moderate, noted in the NBU.
SEE ALSO
The NBU explained what is happening with inflation in Ukraine
"In the future, the need to return inflation to target can lead to the retention of interest rates at the current level until receipt of the National Bank of the clear signs of leveling inflationary risks. The Board of the National Bank believes that the achievement of price stability is a necessary prerequisite for sustainable economic growth", – noted in the NBU.
As said the Deputy head of the national Bank Oleg Churiy, in the case of the deterioration of the situation, the NBU may tighten monetary policy and impose restrictions.
The regulator says that will return to the monetary policy easing in the event of sustained weakening of inflationary risks and the improvement of expectations.
"All this is subject to continue the cooperation program with the International monetary Fund (IMF), which provides for the implementation of structural reforms, and subject to the prudent fiscal policy", – explained in the national Bank.
We will remind, the Board of the NBU reduced the discount rate to 12.5% per annum from may 26, 2017. Last decrease in the discount rate of the NBU held 13 April 2017, reducing the rate from 14% to 13%.
The national Bank uses the discount rate as a benchmark, how much it should cost money. In addition, the cost of refinancing of banks is also determined by the discount rate of the NBU at lower rates, banks will have to spend less money to service the refinance.
Comments
comments