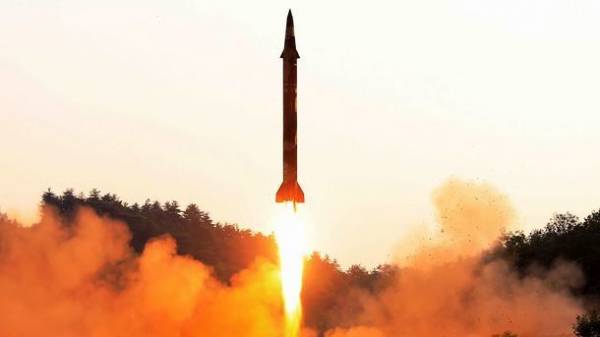 Ukraine firmly condemns the recent and the second last month the launch of an Intercontinental ballistic missile of the DPRK. This is stated in the statement of the foreign Ministry.
"This launch is a brash violation of international law and relevant resolutions of the UN Security Council on North Korea's missile program," the statement said.
SEE ALSO
The Pentagon recorded a missile launch of the DPRK
Also the foreign Minister noted that Ukraine joins all those countries that spoke in favor of application of additional sanctions in order to bring the DPRK into the international legal field.
As reported, the U.S. military recorded unprecedented activity of submarines of the DPRK. The Americans found traces of another launch of an Intercontinental missile by the North Koreans.
Comments
comments