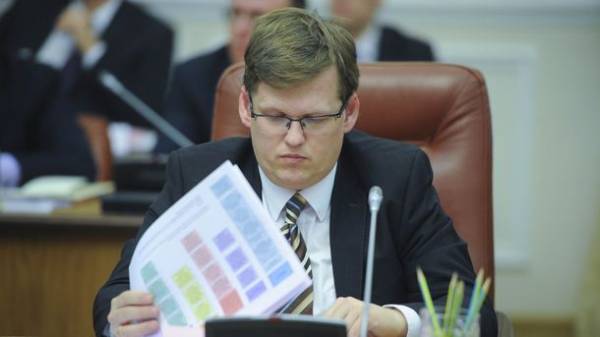 The current pension system in the first place, not satisfied with the Ukrainians, and not an international organization. This was stated by Vice Prime Minister of Ukraine Pavlo Rozenko in an interview "Цензор.net".
"We're doing pension reform is definitely not for the IMF. We need Ukrainians. If to reject emotions and to take aside the opinions of international organizations, believe that our current pension system does not suit anyone. First and foremost, in Ukraine. Neither the state represented by the Pension Fund, which are huge expenditure of the budget or pensioners who receive low pensions. Therefore, we cannot say that the IMF forces us to reform. This motivates us to the fact that today Ukrainian pensioners remain below the poverty line. Things can't continue," – said Rozenko.
SEE ALSO
Reva explained how to increase pensions in Ukraine after modernization
He noted that, in addition to well-being of current retirees, we need to think about the next generation of those who will retire.
"I would like to see the second and third level of the pension insurance (which is free) is a funded system of private pension funds. Indeed, as shown by the experience of all developed countries of Europe only within several or budget of the pension system to pensioners it is impossible to build a happy life. One system should complement the other," – said Rozenko.
We will remind, on July 13 , the Verkhovna Rada adopted in first reading the government bill No. 6614, which gives the start of the pension reform.
The government's draft pension reform does not directly increase the retirement age, but introduces requirements for the insurance period. The reform also cancels the appointment of civil servants pension for years of service and enters a single formula for calculating pensions, which binds it to the volume of contributions to the Pension Fund for life. In the framework of the pension reform is planned from 1 October this year to increase pensions, and to abolish the taxation of pensions to working pensioners.
Comments
comments