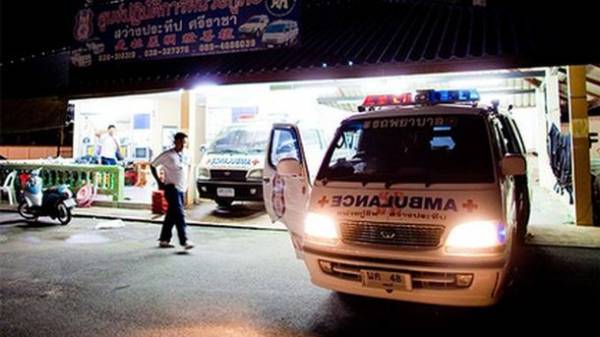 A resident of the province Prachinburi (Thailand) died of electrocution when he tried to remove from the line bag with the money. On Thursday, June 8, writes the Bangkok Post.
20-year-old victim Ratchawat Panama (Ratthawut Phanompha) together with his wife hired a crane with a cradle, and by means of a hook attached to the bamboo, the man was planning to pick up the bag. However, the crane operator raised to a Thai in such a way that the platform caught on the line and his employer received a fatal electric shock.
According to the publication, the locals believed that the small bag was almost 10 thousand baht (about $ 290). He was tied to a balloon, which was snagged on power lines. It is noted that three months ago, the balls launched into the air, when celebrated Buddhist holiday.
Panama was not the first who tried to get money from the line. The day of the tragedy experts to the local authorities removed the bag from the wires. The results showed that there was about $ 26.
In July 2016, it became known that a young man died after electric shock during his speech, the ousted President of Brazil Dilma Rousseff.
Comments
comments