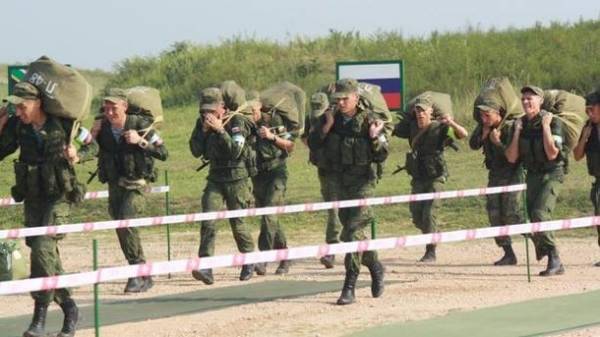 The speaker of the General staff of VSU Vladislav Voloshin said that Russia conceals the extent of exercise "Zapad-2017" and the number of military who take part in these military maneuvers on the territory of Belarus. Given the fact that the Russian Federation is waging war against Ukraine, it is a threat, writes "Obozrevatel".
SEE ALSO
A military expert told about the danger of doctrines of the Russian Federation in Belarus
"Russia is a country with which we have in fact a war", – he stressed.
According to the speaker of the General staff of the Russian Federation in the immediate vicinity of the Belarusian-Ukrainian border fulfills the concentration of military equipment shock direction.
SEE ALSO
There are signs that Russia is preparing to attack – statement by Petro Poroshenko
"A threat… the Scale of these exercises and the number of participants does not open Russia", – said Voloshin.
"West-2017" joint doctrine of the Armed forces of Russia and Belarus, scheduled from 14 to 20 September this year. According to official data of the Russian Federation, the exercise will be attended by up to 13 thousand troops.
In turn, the President of Ukraine Petro Poroshenko expressed hope that Belarus will not tolerate a military threat from its territory during the exercise "West-2017".
Comments
comments