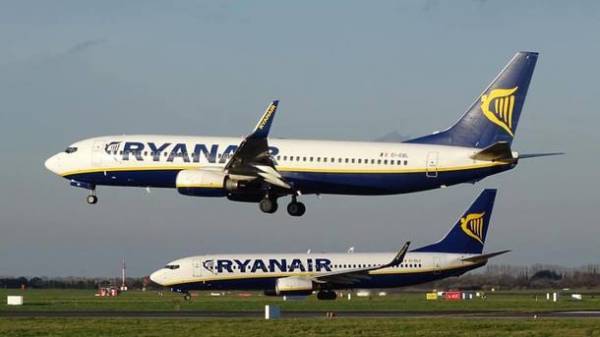 Yesterday, the low-cost airline Ryanair announced the cancellation of flights from Ukraine, and today announced the sale of tickets "Winter fares Coming" across Europe.
Tickets sold for 9.99 euros, there are areas of Poland Madrid, Naples, Milan, Paris, Pisa, Venice, Toulouse and others.
The promotion lasts until midnight on 12 July, for flights from 1 October to 30 November 2017.
See also: Wizz Air has reduced ticket prices for the "victims" Ryanair: how to use the action
As reported, General Director of the airport "Borispol" Pavel Ryabikin refused to sign a contract with a leading European low-cost airline Ryanair until you have removed all the differences in the clauses of the contract.
In the end, as it became known yesterday, Ryanair announced the cancellation of their planned entrance to Ukraine, after, according to the airline, the airport "Borispol" has violated the agreement reached in March this year, the Ministry of Infrastructure officials of the airport and its current Director-General by Ryabikina.
Comments
comments