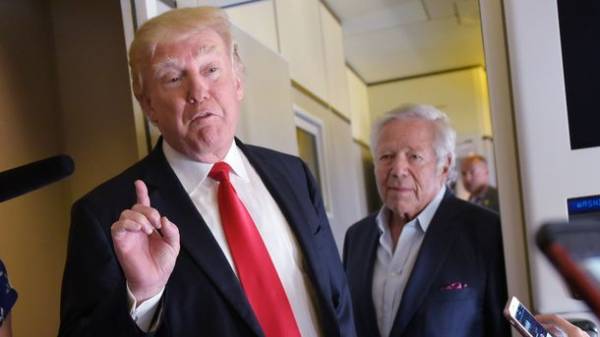 A man named Joseph young entered the office of President of the United States Donald trump estate Mar-a-Lago in Florida and did a selfie there, unnoticed, Secret service, writes the New York Post.
"Slipped through the Secret service to make it a selfie. They could tell us that we did not go there", − the inscription accompanied his photo in social networks Yang. Selfie he made in the background of portrait of a young trump.
Young later deleted this post, but it had widely to "go away" on the network, causing different reactions of the users about the quality of the work of the US Secret service. Some have attacked the agents with criticism, while others have decided that you have a "heavy week".
Security's tight at Mar a Lago: "Snuck by the secret service to catch this selfie. They might have told us not to go in there." pic.twitter.com/YZge1mopD2
— Nathaniel Meyersohn (@nmeyersohn) 19 Mar 2017
It is noted that the secret service denied the information about the penetration without the consent of the Cabinet of trump and said that the guests of the estate was allowed.
We will remind, on March 16 from the car of the U.S. secret service stole a laptop with sensitive information relating to Donald trump, Hillary Clinton and the Pope.
Comments
comments