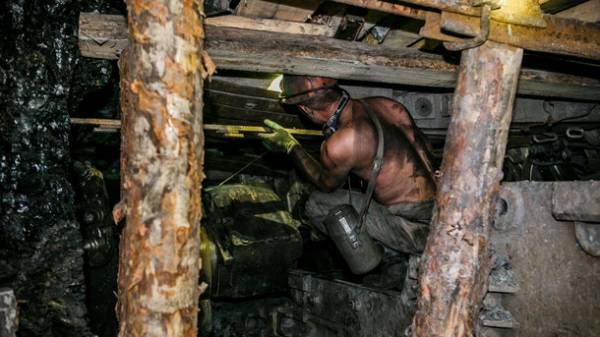 Coal mining enterprises of DTEK Energy in Jan-Aug 2017 increased production of the gas, the coal grade 13.2% compared to the same period last year to 15.2 million tonnes. The growth of production will allow to ensure the thermal power plant Ukrainian coal to reduce the needs in imported fuel.
In the framework of the program to rid Ukraine of anthracite according to DTEK has set for itself a Ukrainian coal as the primary fuel for electricity production. In this regard, mining assets "DTEK Pavlogradugol and DTEK Dobropolyeugol" the goal is boosted to increase production of coal of G.
Miners of DTEK understand the importance of domestic gas coal in the circumstances, when Ukraine lost the opportunity to mine its own coal. After the transfer of anthracite blocks of thermal power plants coal brand G the need for Ukrainian fuel will increase even more. So now on the number of production units of the company observed the fulfillment of the plan on the excavation and coal mining. Brigade DTEK configured to improve production performance, to the energy of the country was a shortage of gas coal.
"Our program allows a comprehensive approach to the problem of Ukraine's dependence on anthracite. And the growth of coal production of G grade in the mines of DTEK provides significant help for this problem. DTEK will supply the maximum thermal power plant domestic fuel during the whole autumn-winter period, which will give the opportunity to reduce the need for imported coal," said Director of the coal mining of DTEK Energo Michael Barabash.
Recall, from September 2017, DTEK started to implement a program consisting of three key steps to reduce import of coal. Step # 1 – transfer of blocks of anthracite on coal gas. Step 2 – provision of Ukrainian coal thermal power plants production. And step # 3 – upgrades capacity thermal power plant for efficient and uninterrupted operation.
Comments
comments