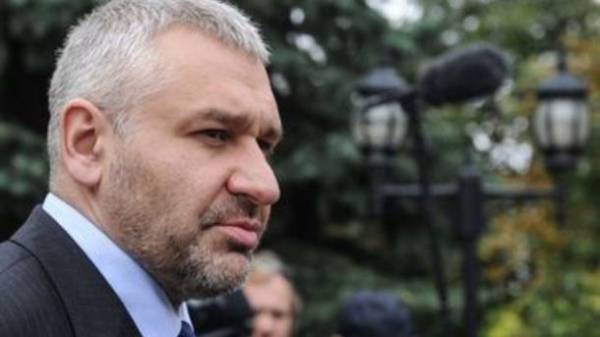 Russian special services kidnap Ukrainian Pavel Mushroom in Belarus with the aim to exchange on their military Victor Ageev, who was detained in the Donbas. This opinion was expressed to the edition "GORDON" Russian lawyer mark Feigin.
He believes that in operation of the abduction of the Ukrainians involved, and the Belarusian special services.
"But in fact, in Belarus, he just grabbed, put into a car and taken to Russia. Participated in the Belarusian secret services? I think, Yes. Hard for me to believe that they did not know about this operation. I suppose that in Russia the Mushroom testified and signed all the documents, where he appears as a terrorist. Don't know, tortured him or not, but persuade sure. Moreover, they could simply not give him the meds he needs to take regularly," – said Feigin.
SEE ALSO
The kidnapping of Ukrainian Mushroom: the foreign Ministry made an official statement
The lawyer said that Russia is seeking options on whom you can exchange Ageeva.
"Such actions of the Russian secret service I saw repeatedly. They went for the proven path. So the story will be very long. Why kidnap the Mushroom? In Russia are looking for options on who would be such a juicy can be quickly exchanged Ageeva. From my point of view, this is an ongoing operation for the solution of this question", – said Feigin.
Earlier it was reported that the missing in Belarus, the son of a Ukrainian officer Paul Mushroom is in a detention center in Krasnodar on charges of terrorism.
In turn, the Russian contractor Victor Ageev, the Ukrainian military detained as a part of DRG militants, which was neutralized on June 24 under the Groove in the Luhansk region.
Comments
comments