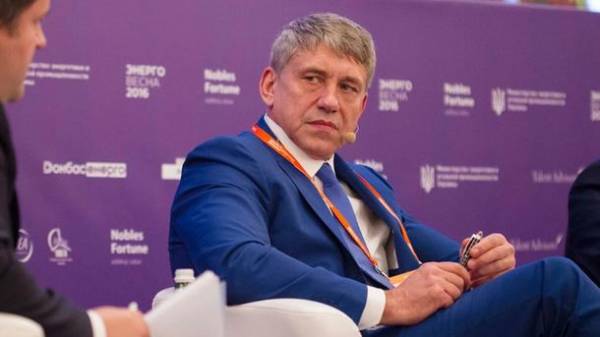 2019 Ukraine will not need anthracite coal. The country will increase production of gas group coal to 2 – 2.2 million tons per year. This was stated by Minister of energy and coal industry Igor Nasalik.
"Next year, even minus 3.5 tonnes, and for 2019 Ukraine does not will need in the anthracite coal group", — said Nasalik.
According to him, during the year managed to reduce potreblenie anthracite coal by 3.5 million tonnes.
"The lack of anthracite coal leads to the fact that we have to increase the output of gas group coal produced in the territory of Ukraine", — said Nasalik.
SEE ALSO
The Ministry took the decision for the development of the state mines and reduce dependence on imports of anthracite
Recall, furthermore, DTEK is working to reduce Ukraine's dependence on imported anthracite and plans to the beginning of the autumn-winter period 2017 to transfer two units of the Prydniprovska TPP with anthracite for the use of gas coal, which is mined in Ukraine.
As you know, the militants of the so-called "LNR" and "DNR", who seized the Ukrainian mines on the temporarily uncontrolled territory of Donbass, are taken from these areas is about 200 thousand tons of coal monthly. In connection with the seizure of Ukrainian enterprises on the temporarily uncontrolled territory of Donbass the national security Council and defense of Ukraine in mid-March has decided to ban all trade with ORDO.
Comments
comments