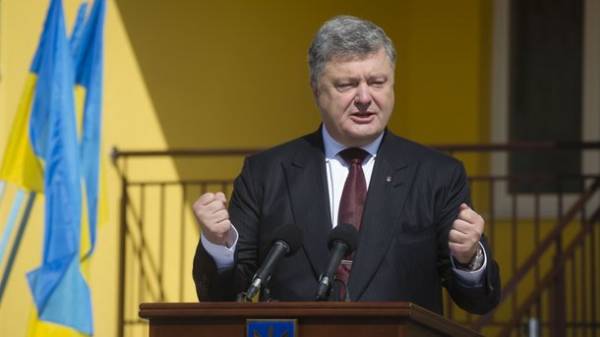 President of Ukraine Petro Poroshenko during his annual address to the Verkhovna Rada demanded of deputies and the government not to change the system of unified tax on so-called "simplified".
"We need to give middle class to work at least a few years in long-term planning. And then about the changes (the tax system. – Ed.) on the year, the company often finds out in a few hours, and even minutes before the new year's address of the President", – warned Poroshenko.
The President said the middle class needs support. "The middle class from the pros at the computer to farmer in the field – independently through inflation, devaluation, credit problems … All this he stood alone, without support of the state. But the stronger the middle class, the stronger the society the stronger democracy. I would ask all of us to take this into account as a priority in the formation of tax and budget innovations", – said Poroshenko.
SEE ALSO
The IMF requires Ukraine to change the "simplified tax system" for business
In addition, the President spoke in favor of restricting law enforcement from small business.
"Law enforcement officers generally have to forget about control a small business. [It is possible] only when there is a real threat to security, not when competitors whispered that someone that allegedly violate" – said Poroshenko.
We will remind, earlier Prime Minister Vladimir Groisman assured that the simplified tax system in Ukraine will remain in 2018.
As you know, the tax system in Ukraine, for economic entities, legal entities and physical persons-entrepreneurs, are represented by two forms: General and simplified. "Simplified taxation" provides for fixed tax rates, depending on the group's businesses and aims to support small and medium business in Ukraine.
Comments
comments